The Craft and Hobby Association Winter Convention and Trade Show is going to be in Anaheim, California and we're going! It was a very last minute decision but we did not want to miss the opportunity since it's here, less than an hour from us.  We are trying to raise funds for school supplies for Filipino kids and hopefully more jobs for women in the Philippines.  So, wish us good luck.
Do you know that there still a lot of people not familiar with paper beads? We have a small space but enough for us to spread the word.  We are coming up with posters and banners that we can put up on our booth, and these images will be on it.
Stack of Magazines and Catalogs
Cut into strips of triangle shaped paper
To paper beads…..
We want to be noticed!  Kayla is coming up with paper bead tank top, as soon as it is finished you will see it first here.
I have a guest blogger today, Kayla Gahuman of Aubrey's a nice little shop which carries beads, gem stones, findings and our paper beads! 
Aubrey's Beads is located right in the middle of Glendora's Historic Downtown. Our little downtown is full of unique shops, boutiques and resturaunts.
Welcome to Downtown Glendora!
Not only is our little downtown a fun and relaxing place to spend your free time, it is also very beautiful.
Our mainstreet is lined with these georgeous Gum-Drop Trees
Here are some of the shops along Glendora Ave.
This is the Glendora Plaza Promanade
.. where Aubrey's is located!
This is a little friend that I found sunbathing in front of our store 🙂
Our Downtown is very active within the community and always seems to host different events.
This year's "Trick O Treat" event in our downtown was a hit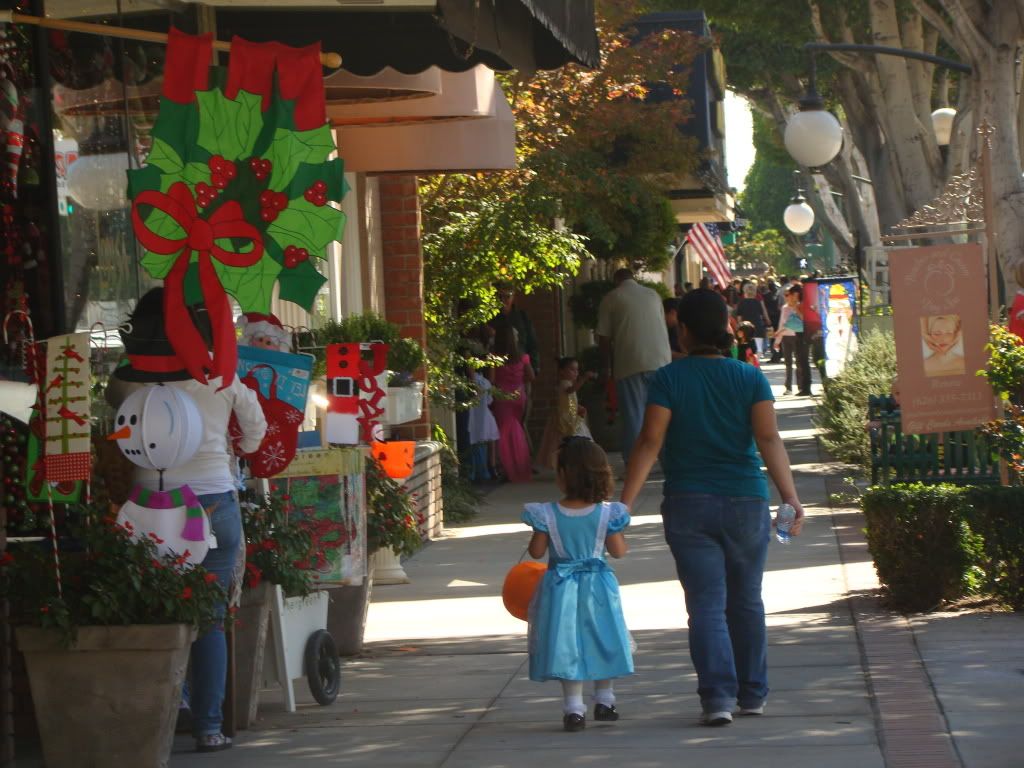 Here are some pictures of our Little Trick O Treaters!!!
The Annual Holiday Stroll is coming up as well, with the "Tree Lighting Ceremony", November 20th 2009, 6pm-9pm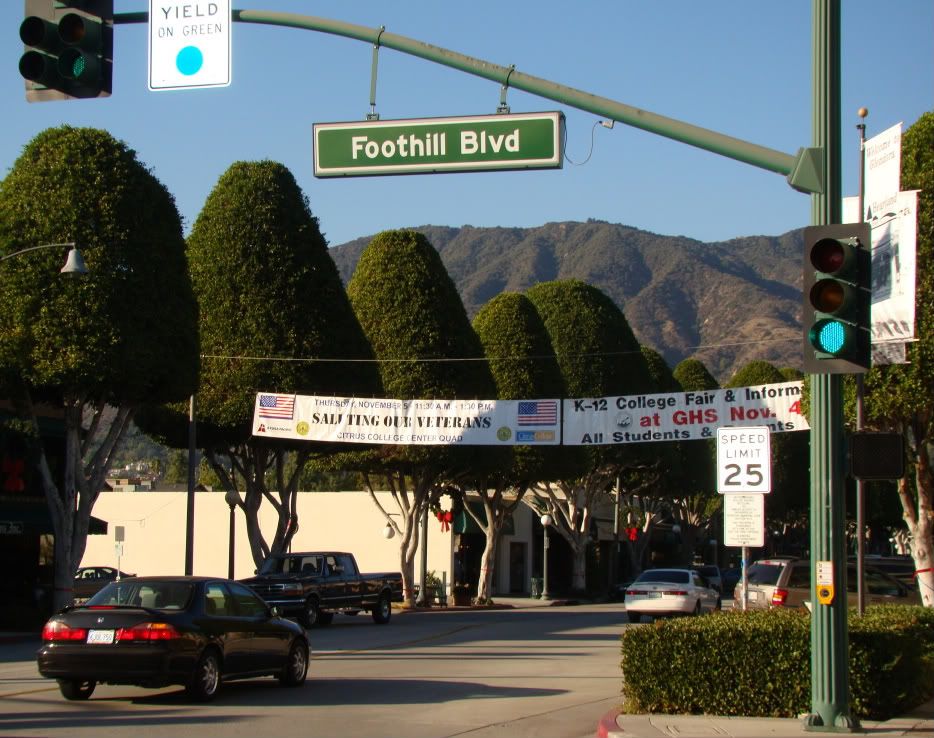 Read More